Mesa Aeroseal Contractor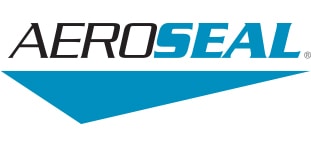 Are you searching for a company that does Aeroseal duct sealing in Mesa? Call Mason Mechanical! We have been a trusted HVAC company in the area since 1993 and we now offer revolutionary Aeroseal technology to our already superior menu of services. Aeroseal duct sealing describes the process in which faulty and torn ducts are sealed from the inside out. Escaping air is put under pressure and polymer particles bond to each other to close a hole or leak. This process not only helps you keep your home comfortable with consistent temperatures, but you will also save money on energy bills by not wasting air. Call Mason Mechanical today if you're interested in Aeroseal, Gilbert AZ residents!
Aeroseal Duct Sealing Phoenix
If you're interested in sealing your ducts with the latest, most effective technology, call Mason Mechanical for Phoenix Aeroseal services. Aeroseal is the name of a revolutionary new way to properly seal your ducts in order for you to stop losing money and sacrificing comfort as a result of leaky ductwork. Not only are leaks properly sealed, a computer-generated analysis will provide verification that the process is complete and your ducts are in proper condition. Contact Mason Mechanical if you are interested in our Aeroseal duct sealing in Gilbert, Mesa, or Phoenix and we'll be happy to answer any questions. We are standing by to take your call!
---
Testimonial
"I wanted to take this opportunity to express how thoroughly excited I am with results of your Aeroseal product and the duct work done to ventilate my laundry room. Yesterday two of your finest employees came to care for my home. The care, and detail Derek took in insulating and sealing each and every vent and register really impressed me. I could see He really took pride in his work and treated my property as if I were family. I appreciated very much my How to Maximize Air Production Class 101 for Dummies, as I call it, given by your expert Mike. He is awesome! He was innovative and diligent as he repaired my janky duct work and left my system way better than when he arrived. Derek and Mike displayed superior team work and support, checking on each other and giving water when needed. I could write a book about these boys. I've been in customer service for many years, I am a currently a nurse and flight attendant, in the business of serving others and I certainly know and appreciate superior work. Thank you for sending these boys to me. I wanted to tip them, and they generously declined. Please give them a bonus or raise or something. You've earned a loyal customer."
— Toi,  Phoenix, AZ